Harris Mechanical Services
Your Complete Mechanical Services Company
The Harris Mechanical Services Commitment to our Customers
We make it our business to provide superior communication and explanation of work every step of the way.  Fixing your mechanical problems timely and properly the first time is our priority.  Here is our commitment to you: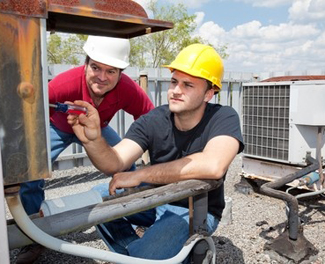 Make every effort to meet or exceed customer's expectations on every aspect of the services that we provide them from start to finish.
Provide experienced servicemen who professionally diagnose and repair problems quickly.
Competitive labor rates.
Educate our customers in every area they wish to gain knowledge of the systems we maintain for them, the processes we use to maintain them, and the recommended repairs.
To treat our customers as we would want to be treated. Honesty, integrity, and respect are key values in all of our employees.
Keep customers informed on repairs, problems and solutions as if we were making decisions for our own property, providing excellent communication and documentation.
Develop a "Partnership" with customers to extend the life of our newly formed relationship.
Harris Mechanical is a total HVAC contractor for commercial customers. This includes heat pumps, cooling towers, refrigeration, chillers, controls, boilers, etc. Click here to read more.
We offer Plumbing Repair Services including: Water Heater Replacement/Repairs, Toilets, Faucets, Leaking Pipes as well as other plumbing services. Click here to read more.
The Harris Mechanical team can help with special projects, such as, HVAC system design and installation as well as large plumbing change outs or repairs. Click here to Read More.
Need Emergency Assistance?
Call Dispatch for assistance. Available 24-Hours a Day, 7 Days a Week!
(804) 264-2229